T
hrough the years, especially when our children were all young, I wished that we could afford to buy from a place such as Georgia Hotel Supplies Online.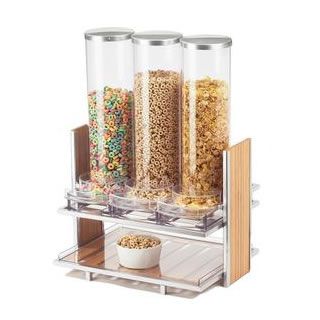 For us having a large family, going industrial seemed like it might help things last longer around here.  Saying something is made for the "typical family" does not cut it for a family with 10 kids – including four boys that were quite rough on things.  We have friends that own a Bed & Breakfast, and when I'd see items such as a toaster or a blender, they certainly look like they will last longer than six months.  I even love the idea of having a cereal dispenser like you can see in hotels for their continental breakfasts.  It would be helpful to have just that on our counter rather than boxes left dumped and not being able to see how much is left.  
Of course, not all hotel grade supplies would be needed in our home, such as Hotel Bar Supplies (but maybe the glasses would hold up better when kids dump them in the sink?)  It does seems as though it would be worth paying the extra money buying from a Hotel Supply company and have it last longer.